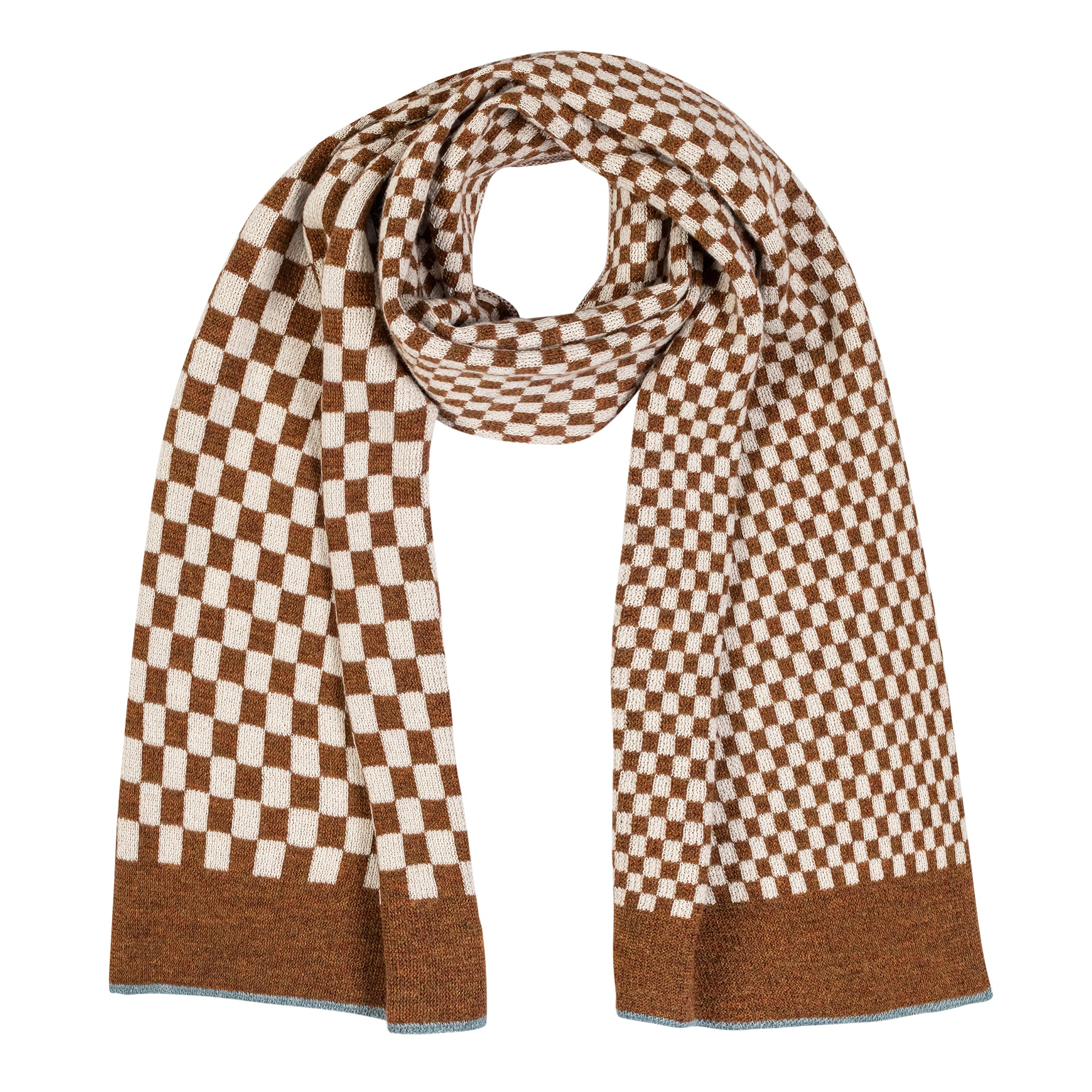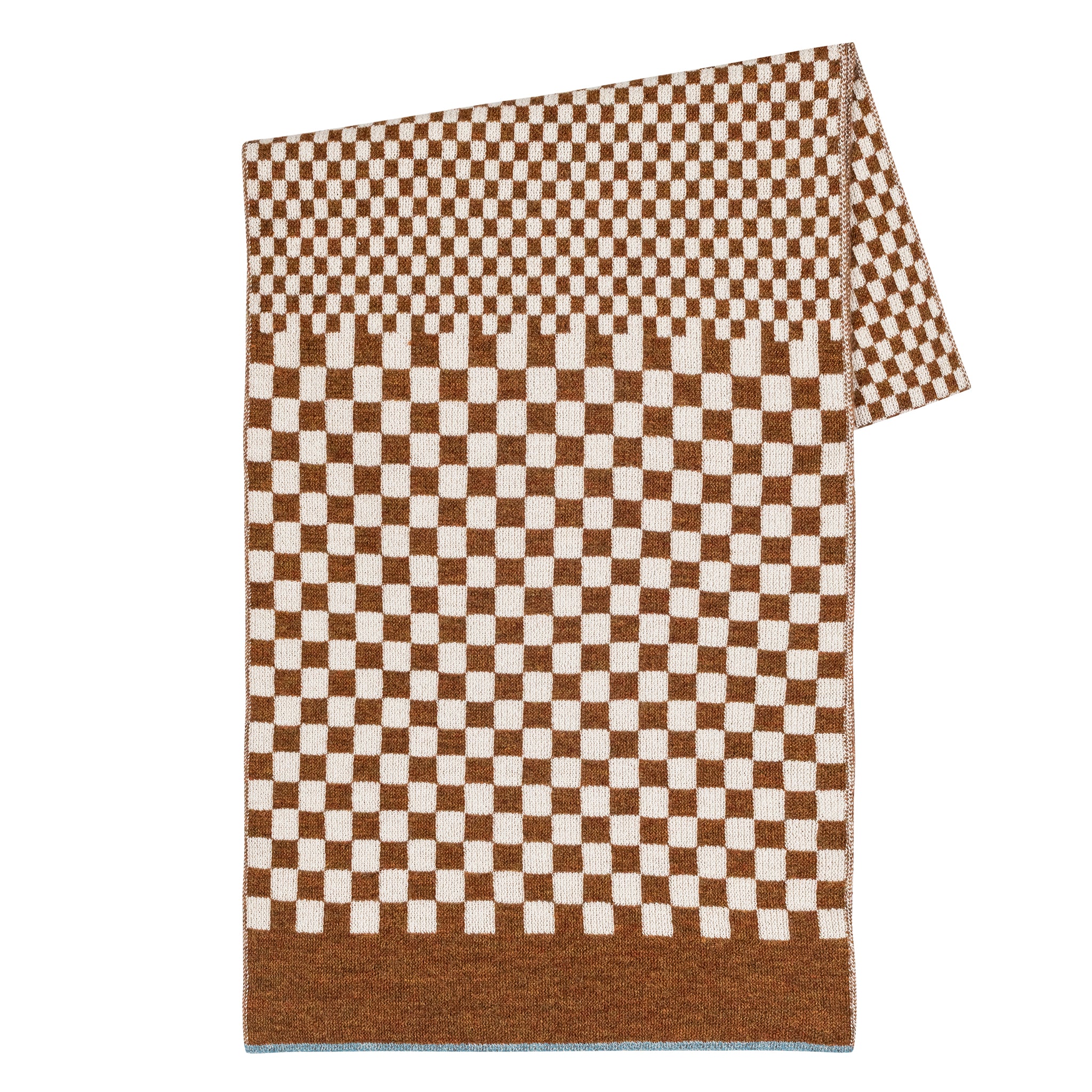 Checker Scarf in Copper / Ivory
The checker pattern is a sartorial staple, and this scarf integrates our signature play on scale. 
Subtle yet stylish, this piece is the perfect complement to any man's outfit.
Made in the U.S.A. with royal baby alpaca from Peru.
Scarf Dimensions: 14" x 68"
Care Instructions: Dry clean only