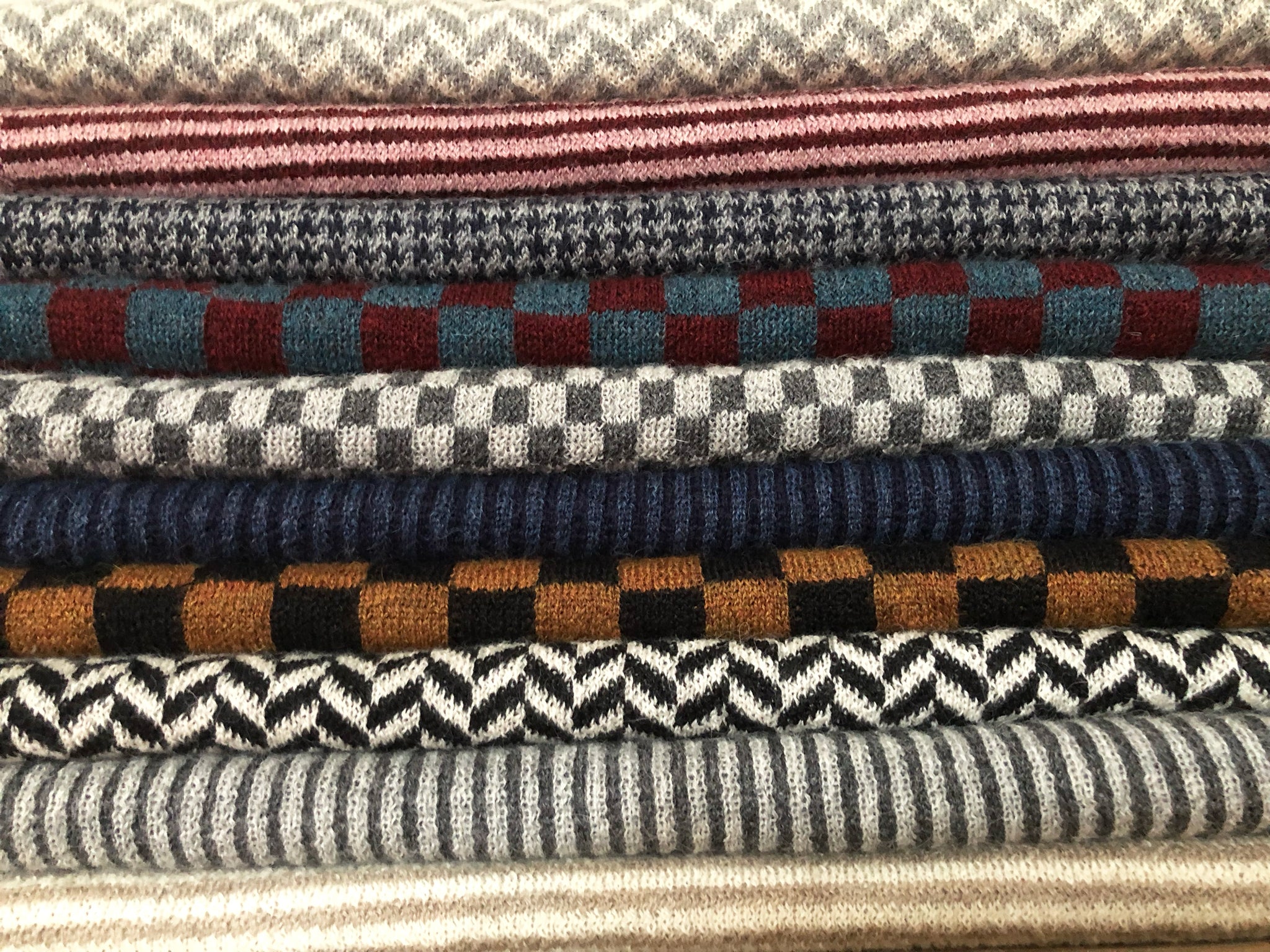 Paris West is a women-owned company with an eye for design that focuses on creating sustainable, American-made products for the modern home. 
Creating a New Generation of Heirloom Designs
Our process combines modern knitting technology with alpaca, a luxury natural fiber, to create timeless American-made accessories that tell a story and last a lifetime. Our fiber is consciously sourced from Peru, knit using computerized knitting machines in the Midwest and finished by hand locally. This approach allows us to pair made-in-America quality with high design, and sustainable practices with bar-none products that are made to bring warmth to the everyday.
A culture is celebrated through what it makes—from its food to music, textiles, ceramics, and jewelry—and there is an undeniable pride in a community where beautiful things are produced. We have traveled the world designing, collaborating, and connecting the richness of these markets to better the lives of artisans and their communities. Now, it's time for us to go back to our roots and be a part of the communities closer to home: New York and Detroit.
To create beautiful heritage designs using modern manufacturing technology, all with a deep connection to what we are creating and consuming. By using baby alpaca fiber we have found a sustainable alternative to more commonly used materials and creates a softer and more sustainable product.
We named our brand Paris West as an homage to Detroit, Bria's hometown and a wellspring of inspiration. Founded by the French in 1701 with its Parisian-style architecture and urban planning, including a "radial" street system, Detroit became known as "The Paris of the West." Today, Detroit is experiencing a renaissance, reviving its roots as one of the great American cities where quality products were made right here in the U.S, and we couldn't be more proud to be part of its homecoming.